The Dell 9310 is supposedly the best ultra-portable laptop on the market, but I faced some challenges installing the world's best desktop operating system (for my needs 😛) on it.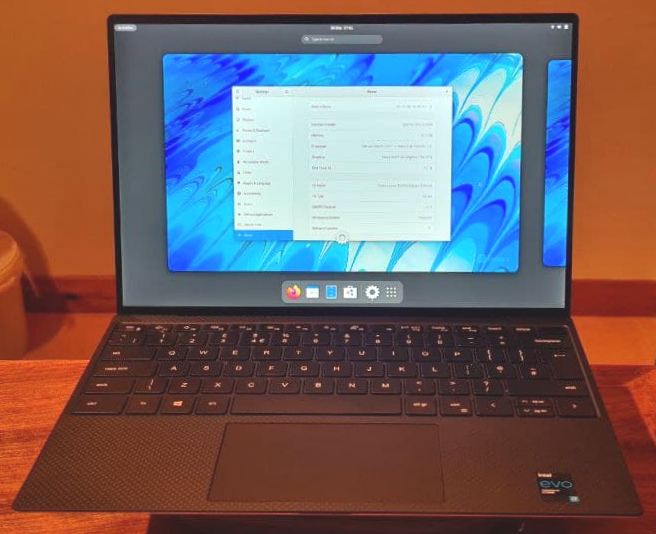 UEFI, Secure boot, "Legacy boot mode is not supported on this platform", USB-C to USB3 drive adapter – these were confusing factors when I installed Fedora 35 on my new Dell Laptop. Here's what worked:
Download the Fedora ISO directly (not using a USB writer app)
Write the ISO to USB using Balena Etcher (trusty old Unetbootin and Ventoy both failed)
Press F2 at boot repeatedly to enter BIOS and enable boot from Thunderbolt; save and reboot
Press F12 at boot repeatedly to show one-time boot menu
Select your (hopefully now listed) USB device from the list
Use the Fedora boot menu; spread freedom and prosper.
Note:
I deliberately did not update Dell Bios from v2.2.0
I am using a standard edition which shipped with Windows; not a "Developer edition" with Ubuntu
For what it's worth: this model has Intel i7-1185G7