One of the most unusual cities I've presented in, Pristina in Kosovo again hosted the Software Freedom Conference (SFK), thanks to the youthful, hardworking volunteers at the Free Libre Open Source Software Kosova (FLOSSK) organisation.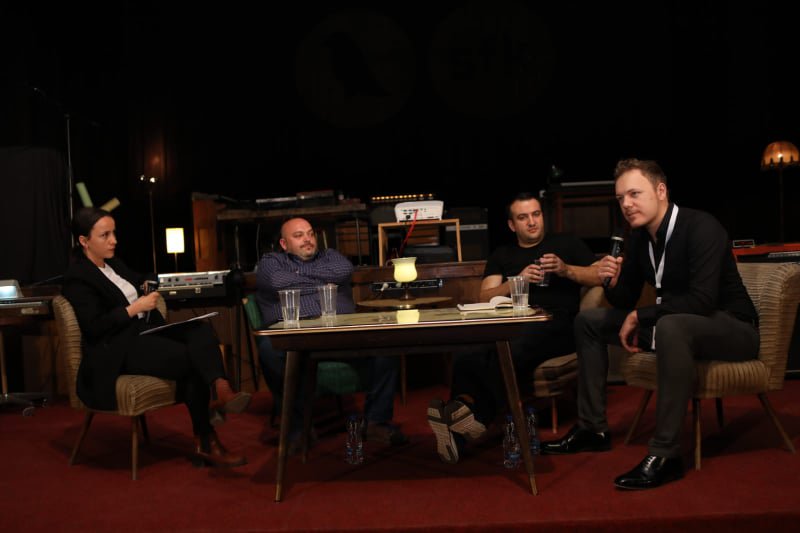 This year I participated in a panel, and spoke about Open Source Product Management workflows. The panel proved interesting, and was entitled 'Doing Business with Open Source', attended by local software business leaders spoke on Product Management workflows using Open Source. The Kosovan Minister of Innovation sat in the front row, which made for a more diverse audience. As an outsider I felt the need to correct the other speakers on a few occasions, particularly when one said that Open Source was known to be less secure than proprietary software (a long debunked idea), and also when another said that Open Source was rarely used in Kosovo (patently not the case).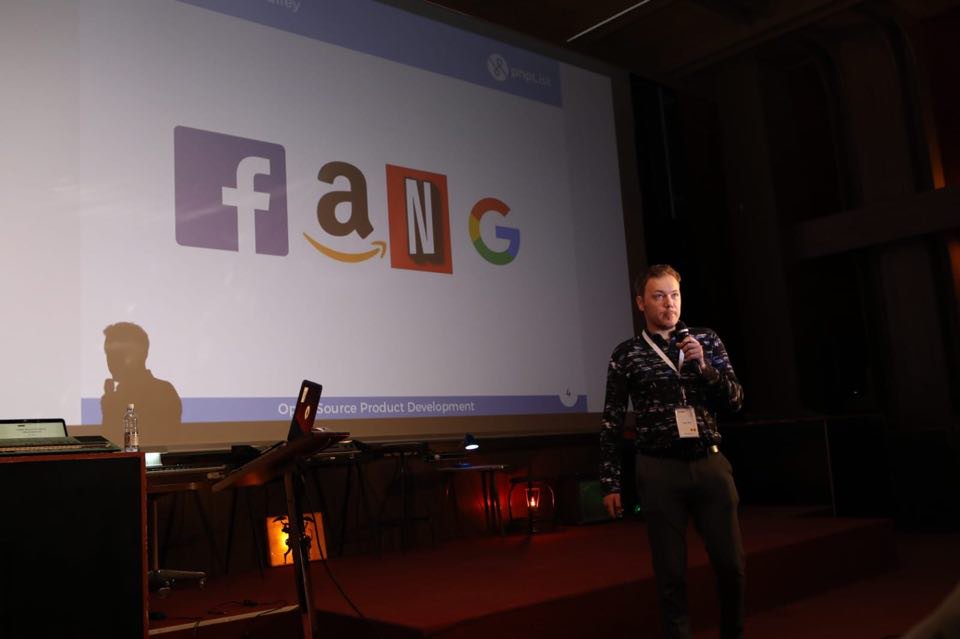 The spirit of the conference was fantastic: lots of energy, many students from different faculties, some academics from local universities, with diverse interests and conversations. The talks were held in a classic cinema, recently refurbished, smack in the center of the city, and the stage was managed by television professionals. Combined with talks being held at night, it made for a very different atmosphere to other tech conferences, and a wonderful cosy and relaxed vibe. It helped that free beer on tap in the foyer was served throughout.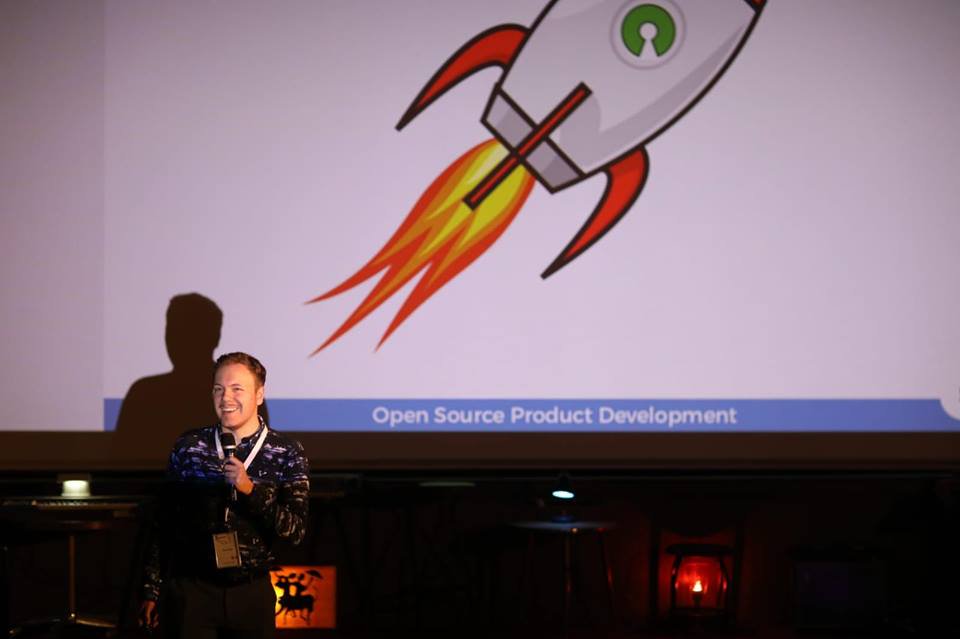 And so I was delighted to have participated again, meet fascinating people (including one ex-Kosovan refugee who had traveled back from the United States to attend), and shared some ideas.