On 4th September Anna Morris, Yuwei Lin and I gave presentations of Free Software at the DIY Feminist Festival in Manchester.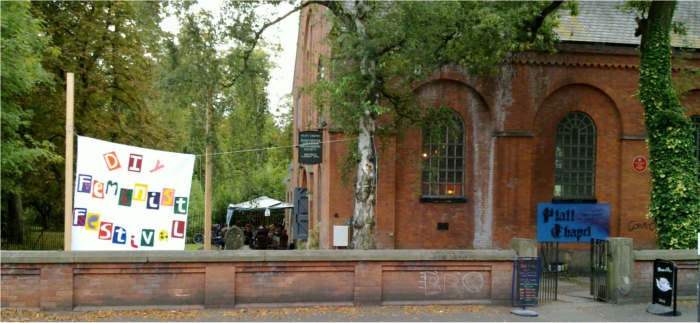 During the Open Street Map workshop a group of us went into the large park near the venue and added detail using pre-printed paper maps and mobile devices. Before the workshop the chapel at which the festival was held was on Open Street Map at all, and the park was mostly just a green mass with none of the fences, footpaths, buildings, or play areas listed. Our team of volunteers added significant detail to the existing map, making it a far more useful and accurate representation. The changes from the workshop are now viewable on the Open Street Map website.
See Yu-wei's blog post for more detail on the contributions made to OSM during the workshop.