The letters to the UK government departments and institutions requesting the removal of adverts for proprietary PDF readers have finally been prepared for sending!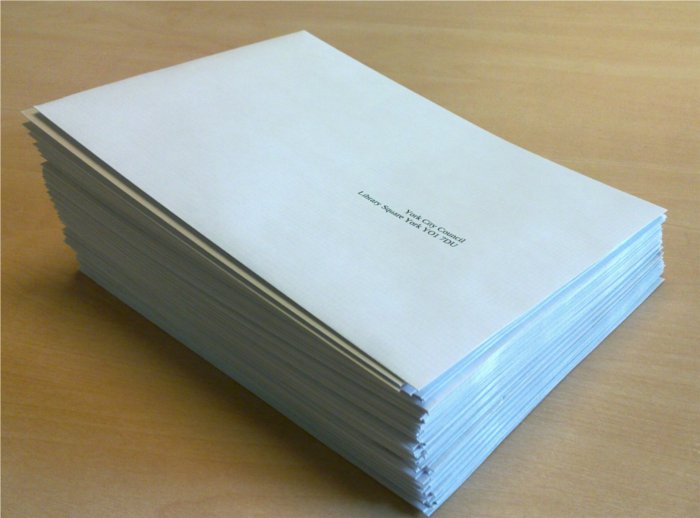 I wrote a new PHP script to generate the ODT documents complete with envelopes, and then printed and folded them all. There were 65 in total, which represent all the new adverts that were reported leading up to and during the recent UK PDF Readers Sprint.
The text of one of the generated letters, in this case to the Department for Environment, Food and Rural Affairs, is shown below.
Hopefully these letters will help to shake up the attitudes of some UK councils and get them thinking about using more Free Software and Open Standards within their organisation.
I'll get these letters posted as soon as I can.